Thursdayfix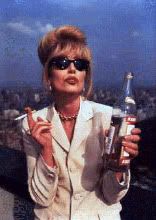 Not with us anymore, but always in our hearts.
Original Sucktard, PD'er and converted Chew, her board persona was that of a ditzy drunk with an affinity for cleaning closets and sniffing urine. In RL she was a loving mother and wife, and unlike her board persona — didn't drink. Where her RL and Board personas met was in her ability to bring disparate people together through her kindness and good nature ( See CBT vs. CBV ).
Originator of the TFux: Misusing and/or mixing metaphors and aphorisms for comic effect (e.g. "sharp as a doorknob").
Board mistress of Goobers. Fond of garden gnomes. Had great stories about Mr. Fix.
Passed away after a brief battle with cancer. Immortalized in the wallpaper at Sucks OT,. Many of her Fixy-isms can be found at her Tribute Board which was created by some of her friends.
page revision: 12, last edited: 05 Aug 2008 19:40