Dr Weems
He is envious of people who live in vans down by the river.
A useless poster who takes up too much space.
Loves his cat.
Plays too much bumper pool.
Needy attention whore who can be counted on to pull his skirt over his head and mince around if another poster is getting more attention.
Masterful ukelele collector.
The Many Faces of Weems
#1 Bumper Pool Weems
#2 Pedophilia Weems
#3 Angry Weems
#4 Chubby Chaser Weems
#5 Wigger Weems
#6 Arts & Crafts Weems
#7 Naive Weems
#8 Psychotic Weems (slightly different from #3) - now with rolling pin madness.
#9 Headchopper Weems
#10 White Trash Weems (home made steam room)
#11 Musical Weems
#12 Festiva Weems
#13 Pooperhole Weems
#14 Bachelor Weems
#15 Big Brother Weems
#16 Lonesome Weems
#17 Brokeback Weems
#18 Kolobite Weems
#19 Shut-in Weems
#20 Coors Light Weems
#21 Snow Bunny Weems
#22 Crockpot Weems
#23 Crackpot Weems
#24 Racist Weems
#25 Welfare Weems (he doesn't make enough money)
#26 Public Transportation Weems
#27 Mormon Weems
#28 Post Restricted Weems
#29 Banned Weems
#30 Truth-bender Weems
#31 Driller Weems
#32 Delusional Weems (thought he had a chance with pottery girl)
#33 Creepy PM Weems (similar to #8)
#34 Funny Weems (every once in a while)
#35 Dating Weems
#36 Overprotective Socialite Mother Weems
#37 Tuna Juicer Weems
#38 Telecommuting Princess Weems
#39 TC's Buddy Weems
#40 Stalker Weems
#41 Confoozled Weems
#42 Enigmatic (in a creepy way) Weems
#43 Chicken Weems
#44 Weems on a stick
#45 Bestiality Weems
#46 Jack High Weems
#47 Weems del Gato
#48 Crustacean Weems
#49 Won Dum Fuk Weems
#50 Sherlock Weems
#51 Crybaby Tittysucker Weems
#52 Demanding Weems
#53 Obsessed with K-Fed's Pooperhole Weems
#54 Gay Country Weems (similar to #17)
#55 Skaterbouy Weems
#56 Cheater Weems
#57 Defeated Weems
#58 Doormat Weems (similar to #51)
#59 Foggy Weems
#60 Shitball Weems
#61 Somnambulist Weems
#62 Boy Scout Weems
#63 Off the Rails Weems
#64 Weems O'Brien
#65 Attention Whore Weems
#66 Halloweems
#67 Mr. Las Vegas Weems
#68 Paranoid Weems
#69 Soap Hiding Weems
#70 Mel Gibson Weems
#71 Weemsfrau
#72 Ghostdick Weems
#73 House Burning Weems
#74 Bonsaii Weems
#75 Comic Lusting Weems
#76 In Abesentia Weems
#77 Needy ReRemix Weems
#78 Darth Weems
#79 Cyber Bully Weems
#80 Wang Chung Weems
#81 Doin' tha Bump Weems
#82 Decomposing Weems
#83 Beta Dog Weems
#88 Grudgefly Weems
#89 Burning Man Weems
#90 Hobobear Weems
#91 Nighttime Cowboy Weems
#92 Whimsical Weems
#93 Boorish Weems
#94 Stock Pooper Weems
#95 Vomit Breathing Weems
#96 Comrade Weems
#97 Fudgepacker Weems
#98 Table Top Weems
#99 Mahatma Weems
#100 Nailed to a Tee Weems
#101 Blue Faced Weems
#102 Passed Out Weems
#103 Comatose Weems
#104 Cactus Weems
#105 Incest Basement Dungeon Weems
#106 Epic Level 70 Weems
#107 Mister Nice Guy Weems
#108 Anal Fisting Weems
#109 Embiggened Weems
#110 Weird Cat Person Weems
#111 Memory Hole Weems
#112 Small Job Weems
#113 Orange Pill Weems
#114 Paradigm Shift Weems
#115 Baby Steps Weeems
#116 Serious Weems
#117 Gomer Weems
#118 Target Weems
#119 Grampy Weems
#120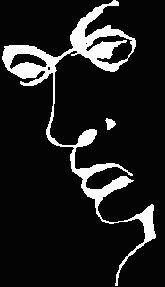 #121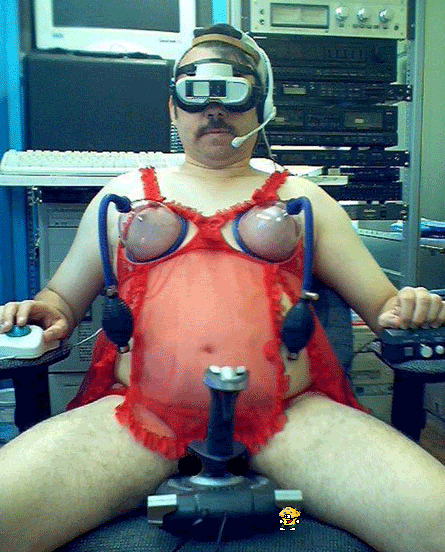 #122

#123 Ass Slappin' Weems
#124 Penitent Weems
#125 Crippled Weems
#126 Swamp Cool Weems
#127 GILF Tease Weems
#128 Imam Weems
#129 Little Jack Horner Weems
#130 Fly for a White Guy Weems
#131 Sensual Harassment Weems
#132 Naked, flexin' Weems
#133 Vito Weems
#134 Eddie Van Weems
#135 Boring Weems
#136 Ass Frotting Weems
#137 Weems Kinkade
#138 Slacktivist Weems
#139 Lawnmower Man Weems
#140 Elwood Weems
#141 Smelter Weems
#142 Pole Position Weems
#143 Secretary Weems
#144 Scrotally Pristine Weems
#145 Forgiving Weems
#146 Wonder Horse Weems
#147 Chronologically Challenged Weems
#148 Dancing Queems
#149 Dweems of Erotica
#150 Gameboy Weems
#151 Penurious Weems
#152 Abscessed Weems
#153 Cross-dressing Weems
#154 Elephant Man Weems
#155 Poetical Weems
#156 Badger Weems
#157 Buffalo Weems
#158 One if by PM, two if by Weems
#159 Coach Weems
#160 Muppet Weems
#161 Inverted Weems
#162 Neti Pot Weems
#163 Pelvic Loosener Weems
#164 Weekly Loser Weems
#165 Auction Sniper Weems
#166 Pit-Stained Weems
#167 Lazarus Weems
#168 Weems Boesky
#169 Veiled Real-Life Threatening Weems
#170 Faux-Roomba Weems
#171 Balerina Weems
#172 Dumpster Diving Weems
#173 Maraschino Weems
#174 Damaged Goods Weems
#175 Duct-taping Weems
#176 Weems with Journals Numbered to Seventeen
#177 BTK Weems
#178 Hairdresser Weems
#179 Left Nut Weems
#180 Luthier Weems
#181 倒錯者 Weems
#182 Seamstress Weems
#183 Bee in His Bonnet Weems
#184 Lying, Conniving Weems
#185 Two-Donut-Eatin' Weems
#186 Sled-doggin' Weems
#422 WEEMS WHO HATES APG WITH A PASSION

page revision: 17, last edited: 24 Dec 2013 21:17