darlin' gal
Eight year ezboard veteran, original Off Topic poster.
Twinsis to IGS, 99% angel and 1% devil…or is that the other way around?
NEVER confuse her nic for Darling Al.
Adores her son who she has always referred to as "the mouthy one" on the boards. Is a teenage girl still on the inside. She loves the color pink, decorates her bedroom with Hello Kitty and butterflies, is crazy about crushed ice beverages, tootsie roll pops and bubblegum.
An Apple computer fanatic, she is terrified by all things PC. She does graphic design to pay the rent and as a hobby. She never sleeps and spends many late nights reading, playing with her graphics and listening to the radio.
Former owner/operator of EZBoard's "Insomniac Cafe".
Did the major redesign on Survivor Sucks EZboard, along with SonOfAbraxas back in 2002. Was asked to help design several boards after that, including: Dead Posters Zone, Goobers, Sweatys, Spoofs one year and a couple of private boards.
| | |
| --- | --- |
| | EZboard avatar which had to be retired after the move to yuku because it was too small for the new 100x100 avatar size. |
| | New yuku avatar that was "darlin'd up" by Malnathor. He added the pink shirt and little bow. Her name has been dubbed in OT as "zombiette". |
---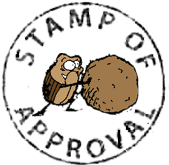 page revision: 23, last edited: 31 Jul 2008 17:25